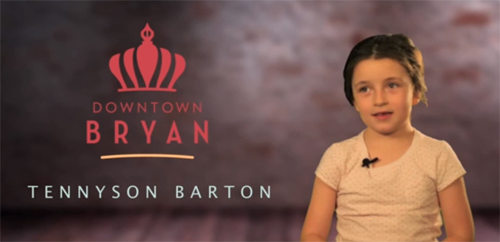 SEAD members assist Cultural District designation
Historic Downtown Bryan, Texas, a rural community, is among the state's newest Cultural Districts, a distinction awarded to select cities by the Texas Commission on the Arts. Cultural districts are special zones that harness the power of cultural resources to stimulate economic development and community revitalization. Thanks to Joan and Jose Quintana and others at Advent GX, Bryan is home to the first SEAD Gallery, summer SEAD academy, Distributed Urban Farming Initiative (DUFi), and Innovation Underground. AdventGX has greatly contributed to a vibrant, diverse community that nurtures cultural and economic growth. The Quintanas' SEAD White Paper identifies gaps, studied best practices and evaluated tools for their potential application to rural settings. To see how far the town has come, see downtown Bryan in this Lyle Lovett video from 1990, then see Bryan in 2014.


European Commission Study
A study by ICT Arts Connect in the EU closely parallels the SEAD White Papers report. Past activities on the contributions of artistic practices to innovative ICT developments, namely ICT&Art 2012, FET-ART and ICT ART CONNECT 2013 demonstrated the worldwide emergence of communities of hybrid researchers. These researchers develop new technological applications responding to specificities of artistic creativity, creating potential for innovation outside the original scope. The recognition of these emergences by the Commission led to the launching of the ICT ART CNECT study, in order to characterize and connect artistic communities of ICT researchers at all levels, including institutions, companies and individuals. The study is creating a map of individuals and institutions engaged in artistic practices within ICT research projects in Europe and world-wide. It will analyse best practices to enhance interaction between artists-researchers and other IT experts and to increase the impact of these interactions on innovation and creativity in Europe. It will not only analyse success stories but also it will identify primary needs and demands. ICT ART CNECT is organizing a number of round-tables in the most relevant conferences in the field happening this year: 4th Computer Art Congress, 1-3 September, Rio de Janeiro, Brazil; Ars Electronica, 4-8 September, Linz, Austria and ArtsIT - Fourth International Conference on Arts and Technology, 10-12 November, Istambul, Turkey. The main event of the study will be ICT ART CONNECT 2014, at BOZAR in the context of BEAF, where results will be presented. Please contribute to the ICT survey...


SEAD White Papers authors at Yokohama Conference
Fostering Trans-Disciplinarity amongst the Social and Natural Sciences, Engineering, Arts and Design, July 2014, at the XVIII World Conference of Sociology, Yokohama, Japan. In a session led by Benjamín Tejerina Montana and Cristina Miranda de Almeida, authors will present the results of the Open Call for White Papers received from 24 countries. They willl summarize a meta-view of needs, opportunities and recommendations concerning trans-disciplinary collaboration in the confluence of the Sciences, Engineering, Arts and Design. The session invites inquiry from other researchers.In addition to presenting a first set of pre-selected papers that focus on different models and case-studies for trans-disciplinarity in research and in creative practice, the session will welcome new papers. Read more...


Media Systems workshop videos
Media Systems led by PI Noah Wardrip-Fruin, seeks to catalyze major progress in how we create and understand the computational systems that drive interactive media. The Media Systems workshop convened a set of field leaders who have been working across the boundaries of media-focused computer science, the digital humanities, and the digital arts. This was supported by an unprecedented group of partners: the National Science Foundation, National Endowment for the Humanities, National Endowment for the Arts, and both Microsoft Research and Microsoft Studios. Speakers included Ian Horswill, Nick Montfort, Ian Bogost, Mary Lou Maher, Anne Balsamo, and Fox Harrell. See the blog...


Research and Creative work: White Papers Report
The White Papers Working Group has completed an analysis of all White Papers to inform future SEAD network planning. We welcome you to read and comment on the analysis on the SEAD blog.
Download Volume I, Report Synthesis, and Volume II, Meta-analyses, abstracts, and White Papers.