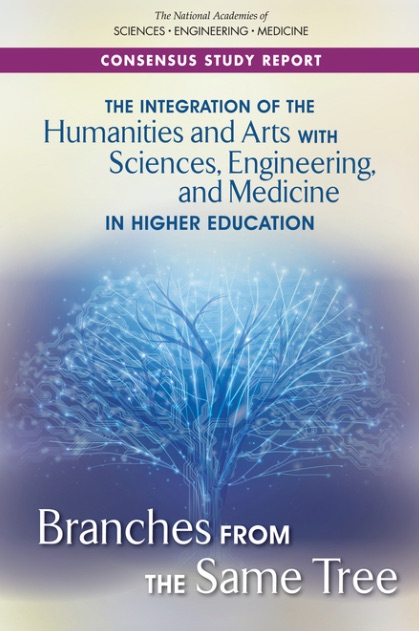 National Academies of Science, Engineering, and Medicine conclude study on integrating STEMM fields with the
arts and humanities
"In the United States, broad study in an array of different disciplines – including the arts, humanities, sciences, and mathematics – as well as in-depth study within a special area of interest, has been a defining characteristic of higher education. Yet over time, the curriculum at many colleges and universities has been focused and fragmented along disciplinary lines. This change in higher education has been driven, in part, by increasing specialization in the academic disciplines and the associated cultural and administrative structure of modern colleges and universities. Now, those in higher education are asking if we have moved too far from tradition toward an approach heavily rooted in disciplinary 'silos.'" Download the report.
SEAD 5 Year Update
After the publication of Steps to an Ecology of Networked Knowledge and Innovation: Enabling New Forms of Collaboration among Sciences, Engineering, Arts, and Design (MIT Press, 2015), collaborators in the SEAD network took note of significant changes since the document's inception and publication, both in its community of practice and beyond. A summary can be found here.
Keck Futures awards $1 million for collaborative projects
In November 2015, the National Academies Keck Futures Initiative "Conference on Art and Science, Engineering, and Medicine Frontier Collaborations: Ideation, Translation & Realization" gathered a diverse group of participants to explore how arts, design, sciences, engineering, and medicine can stimulate a renaissance of innovation. It was the first time artists and designers were invited to join the Keck Futures conference, in a think-tank format addressing global challenges. 11 seed grants were awarded to support interdisciplinary projects related to art and science, engineering, and medicine frontier collaborations.
SEAD at Career Issues in Art and Design Conference 2016
The Career Issues in Art and Design Conference, hosted by Parsons School of Design at The New School, addressed future directions for underserved creatives. SEAD network participant Robert Thill led a session presenting SEAD's goals and advocacy, discussing opportunities and challenges in transdisciplinary practices, and seeking recommendations for inclusive SEAD exemplars. Attendees were comprised of representatives in a variety of roles at research universities, independent colleges of art and design, and liberal arts colleges. For more information, including the agenda and contextual reports, see the conference website.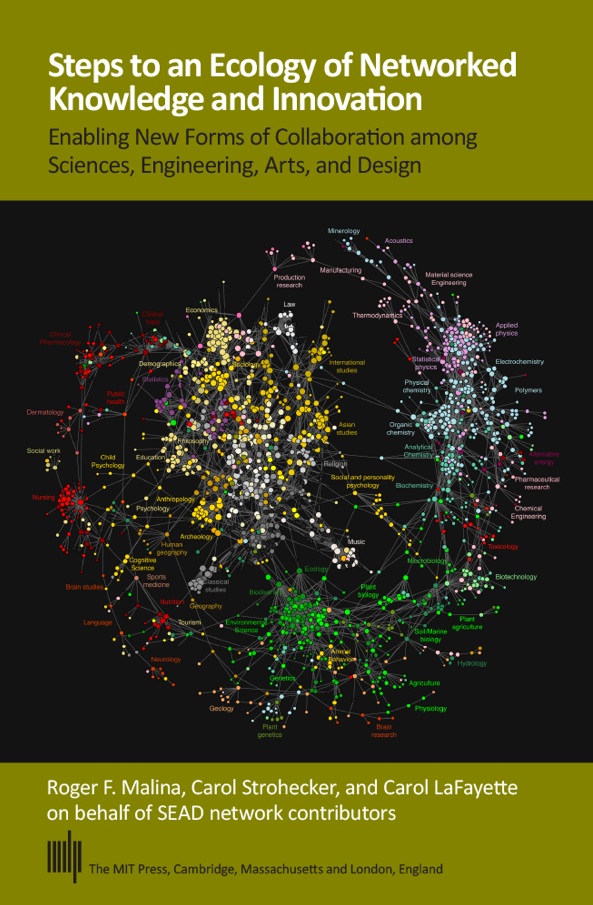 SEAD White Papers synthesis report
In 2012, SEAD launched a White Papers initiative to build community awareness of perceived challenges and opportunities for transdisciplinary collaboration. The synthesis report, Steps to an Ecology of Networked Knowledge and Innovation, offers a set of "action clusters" common to texts from the international response by SEAD members. Suggested Actions are structured according to similarities of motivation and purpose, and addressed to specific stakeholders. The synthesis report is published by MIT Press / ISAST with a Creative Commons license. The SEAD White Papers initiative was chaired by Roger Malina and co-chaired by Carol Strohecker, with the assistance of an international Steering Group and coordination by Carol LaFayette and Amy Ione, Managing Editor.