National Science Foundation, Grant No. 1142510, IIS, Human Centered Computing.
You are here: Home > About > People > Milton Curry
Milton Curry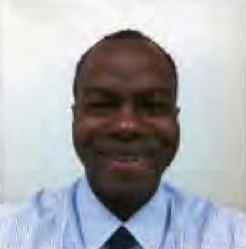 Associate Professor of Architecture, Associate Dean, Director of Post-Professional Degrees, Taubman College
website
Milton S. F. Curry is Associate Dean and Associate Professor of Architecture at the University of Michigan Taubman College of Architecture and Urban Planning. From 1995-2010 Professor Curry was AssociateProfessor of Architecture at Cornell University, where he was also an affiliate faculty in the Program in Real Estate and Director of the Cornell Council for the Arts 2002-2008. He obtained a Master in Architecture post-professional degree with distinction from Harvard Graduate School of Design in 1992, and a Bachelor of Architecture degree from Cornell University in 1988. As Associate Dean at the University of Michigan Taubman College, Professor Curry works on strategic initiatives such as the revitalization of Detroit and expansion of the college's Master of Science degree concentrations; and outreach to other academic units and industry to support college-related activities.

Professor Curry's teaching and current research explores urbanization in the the United States, Latin/South America within the theoretical context of modernity. Recent travel to Cuba, Mexico City and Brasil are forming the basis of comparative scholarship that explores the implications of architectural modernity on the American inner-cities and urban spatial geographies of the Global South. His affiliation with allied disciplines such as Afro-American studies, cultural geography, urban design and real estate, underscore an insistence that architecture be cohered as a non-autonomous activity connected to the everyday. Professor Curry's creative work and writings cut across disciplinary areas of race and cultural studies, architecture and urbanism, and contemporary art. His creative work ranges from work by his firm OrbitMCA design studio that include built commissions (Olivia Restaurant, Ithaca, NY 2004), exhibitions (NegroCity Housing/Harlem Target at Studio Museum in Harlem 2004), and speculative projects (DefJam Studios 1996-98). His scholarship and curatorial work ranges from edited/peer-reviewed academic journals (CriticalProductive and Appendx), to writings ("Racial Critique of Public Housing" 1993), and exhibitions (Patrick Dougherty Half a Dozen of the Other, Cornell University 2006).

Professor Curry has lectured widely, has appeared on CNN Design 360, and is a frequent guest at architecture school final juries.